I began transcribing music professionally in late 1993. My first project was selections from Duff McKagan's debut solo record, Believe in Me. What I thought was going to be an occasional way to supplement my income quickly turned into a full-time endeavor that has since immersed me in music by artists I might not have otherwise been exposed to, taught me music production tricks, and led to opportunities to author instructional books as well as a fantastic 11-year run as Music Editor for ​Guitar World, Bass Guitar, Guitar Legends, and Guitar World Acoustic. I am still quite active as a transcriber both for individual hire (see below!) and for Hal Leonard Publications. Over the years, I've transcribed over 1000 songs for Guitar World and books by Hal Leonard, Alfred Music, Music Sales, and Cherry Lane, and my Finale-based music prep/engraving work appears in Guitar World. The gallery below is a sampling of the books where my transcriptions appear.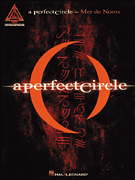 Learning to play Jaco Pastorius' "Havona" is grueling enough, but essentially getting paid to do so was pretty sweet! Working on these books, as a bass player, was an honor.


CUSTOM TRANSCRIPTIONS, ARRANGEMENTS, AND TRANSPOSITIONS
I'm often asked if I'm available for custom transcriptions, and the answer is YES! I bring 25 years of experience, and do anything from simple lead sheets to precise note-for-note transcriptions to full scores. As a working musician who often reads music on gigs, I understand and appreciate the value of conciseness, reader-friendliness, and easy page turns. Also as a working musician, I am sensitive to the almighty budget, and I endeavor to provide quality product at reasonable rates.

NOTE-FOR-NOTE TRANSCRIPTIONS
Each note accurately translated from audio to the printed page with great attention to detail.
​
LEAD SHEETS AND ARRANGEMENTS
If you need music for a whole band but don't want to pay for individual parts, you may opt to go the lead sheet route. I will distill the essence of the song, including all integral parts, into a concise chart for your ensemble that's easy to read, while being mindful of page turns as well as page count.
​
TRANSPOSITIONS
For singers and instrumentalists who need a song transposed to a more comfortable key for auditions or performances. Quick turnaround.
I can technically say I was in Rolling Stone!
In addition to transcribing, I edited and did music
prep/engraving for these TAB books by Guitar World.

MATT SCHARFGLASS
BASSIST/GUITARIST/MUSIC TRANSCRIBER/WRITER/EDITOR